The service that makes tenders and contributions within the reach of the entrepreneur, even for the busiest.
Managing a company is complex. Receiving benefits and contributions that you are entitled to should not be.
To those who enter the world of tenders
Agevolando® allows you to start off on the right foot right away, selecting the best opportunities and promptly informing you of those just activated or in the opening phase, without wasting time.
Those who already know subsidized finance
And he wants to have a professional tool to win as many opportunities as possible by exponentially reducing the time taken for the research, selection, and documentation phases.
Entrepreneurs
Directors of micro and small companies
Administrative managers
of medium-sized companies with more articulated needs
Start-up
also innovative, recently established (less than 48 months)
Consultants and Accountants
to use the platform towards its customers
Local businesses
such as various shops, restaurants, hairdressers, etc.
Professionisti
such as architects, engineers, lawyers and more
The project is carried out by those who live subsidized finance in the field every day. For this reason, it is designed and built to find many concrete opportunities even for those who find themselves in particular tax situations such as:
Agricultural Companies
The database contains all the calls dedicated to the agricultural and agri-food sector
Sports Associations or Onlus
Associations of various types, including and above all private, with or without profit
Agevolando® is the platform that does all the dirty work for you as if you had a real "call department" within your company: research, filter and selection of subsidized finance opportunities.
If you are among those who have never been seriously interested in the field of tenders, concessions and grants, Agevolando® is the ideal tool to stop postponing and immediately start approaching this fascinating world which, in Italy, has potential extremely unexplored by entrepreneurs.
More than € 3.2 billion of contributions and subsidies to companies in Italy are distributed in Italy every year; most of which are non-repayable.
You too could easily receive € 5,000, € 20,000 or € 50,000 for the development of your business.
Does it seem impossible to you? Do you think these are exaggerated figures?
Keep reading…
We know it well:
It's not your fault.
The reality is that tenders, concessions, and grants are presented in such a confused way that, until now, only large companies and professionals in the sector managed to extricate themselves effectively in this fascinating world.
For small and medium-sized enterprises that do not have an internal subsidized finance office, however, it remains a jungle:
How many contributions have you received in the last 6 months?
When we ask this question to entrepreneurs who contact us, we see from their answers that:
1. most of them are not aware of which and how many opportunities they are entitled to;
2. others try to get information on the subject but, between regional and national portals and chambers of commerce, they end up giving up even before starting to draw up the file to receive the funds;
3. still others have benefited from some tenders but, in reality, they could have won many more if they had had a system designed to support them.

Our mission is to take advantage of subsidized finance to make the work of small entrepreneurs and their families satisfying and fulfilling.
Also (and above all) during crisis phases such as POST-2020.
We rely on a database with hundreds of opportunities for all needs. The system will check every day, and will promptly notify you, every time your company is eligible to receive a contribution. We will not disturb you and we will not interrupt your work. You will receive a very convenient e-mail.
We collect all the documentation relating to the tender that interests you for you and make it available to you instantly
We carry out all the paperwork: all you have to do is collect what you are entitled to, free from worries and bureaucracy.
[Tailor-Made consultancy, upon request for a fee]
Maybe you didn't know that … there are many more opportunities than you imagine:
When the Agevolando® team analyzes an economic balance sheet of a company, 8 times out of 10 different costs and investments (already incurred) are detected which can be expensed, in whole or in part, through incentives and contributions that are available at the moment.
In fact, many opportunities are open for several months a year and expire without even having exhausted the available funds. This happens because many entrepreneurs are not aware of the real opportunities that subsidized finance offers them.
What do the calls we announce finance?
New machinery
To renovate or expand your production department
Marketing expenses
Useful for promoting your business, in Italy or abroad
Research and Development
Of new products or services that will make you stronger and more competitive
Fairs in Italy and abroad
Even large-scale, and often non-repayable
Employee training
Almost all non-compulsory training is expensible
Real Estate and Renovation of Offices
Expenses associated with the renewal or efficiency of your office
Industry 4.0 consulting
The right opportunity to make the evolutionary leap to the productive part of your company
Computers and Computer Services
Almost any type of spending on hardware technology equipment and software licenses
Is Agevolando® a serious project?
Or are they the usual proclamations found in online advertisements?
Nowadays it is reasonable, and necessary, to ponder all the investments that are made; even if of minimal amounts as in the case of Agevolando®. Indeed, it would be wrong to make decisions solely and exclusively based on self-referential advertisements.
For this reason, we were the first to want to expose ourselves and put ourselves to the test to understand if Agevolando® was really an interesting and valid product. The confirmation came from the fact that several newspapers took an interest in the project and decided to talk about it to their audience. Here are some of them:
Click on the newspaper logo to view the various articles and / or services
These are not paid advertisements but authentic journalistic services in which our press releases have been screened and passed the selection by each single editorial staff, without any type of agreement or financial compensation.
Who is behind Agevolando®?
The Agevolando® platform is the recent son of R -impresa, a company specializing in consultancy for subsidized finance for almost 10 years.
Our team of consultants has been using this platform for more than 4 years and the benefit obtained has been very high.
When we understood the potential it could have, we immediately decided that it should be exploited to the maximum.
Since it is not possible for a consultancy business to follow thousands of clients efficiently, we have decided to make it available to the public for the use of the platform directly by entrepreneurs.
In this way, the costs of development and maintenance are spread over a large number of companies that can thus obtain it at a ridiculous cost.
Thanks to the know-how accumulated over the years, and also thanks to tools such as Agevolando®, R -impresa has succeeded in the mission of successfully supporting both micro-small companies (artisans, shops, hotels, restaurants) and large companies for more than 150 employees and over 100 million in turnover.
R -impresa is also an InnexHUB partner and has received the European IQ Net and S.Q.S certifications on management and quality of services:

The testimonies of those who have already become part of the R-business world
How does the service work?
1 – You register with Agevolando®
Estimated time: 3 minutes

20%

20%
Register and immediately receive the credentials to access the portal.
We will also submit you a short questionnaire with targeted questions about your company: the algorithm will thus be able to know what the characteristics of your company are and filter the calls, indicating only those accessible to you.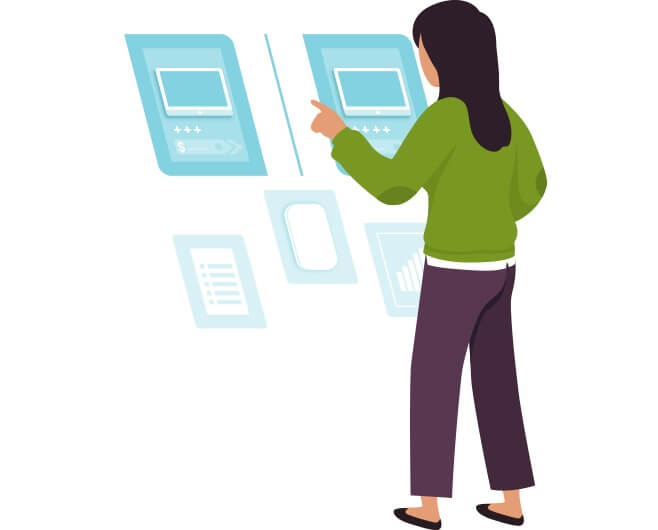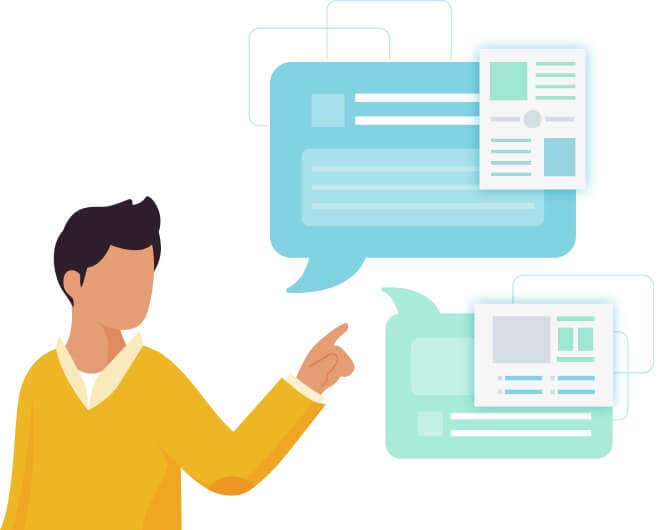 2 – The system promptly notifies you of every new opportunity with an e-mail
Estimated time: 1 minute per e-mail

40%

40%
As new calls and contributions are presented, on a daily basis, the platform will select those suitable for you and will send you an e-mail containing a summary of the salient features of the call just made available.
2 – The system promptly notifies you of every new opportunity with an e-mail
Estimated time: 1 minute per e-mail

40%

40%
As new calls and contributions are presented, on a daily basis, the platform will select those suitable for you and will send you an e-mail containing a summary of the salient features of the call just made available.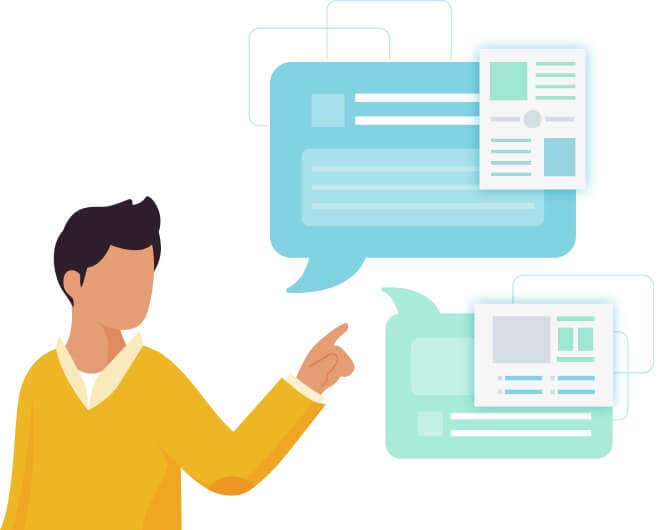 3 – Compilation and submission of the application
Estimated time: a few hours, depending on the amount and complexity of the application

85%

85%
With a simple click on the link contained in the email, you can immediately access the details page of the announcement and all the related documentation. This will save you many hours of time that you would have wasted looking for all the documentation manually.
All you have to do is contact the institution to fill out the application and send the reservation of the resources!
If for the execution of the practice you want to take advantage of the advice from our team, which will prepare the practice for you, as an Agevolando® customer you will be entitled to large discounts compared to the prices applied to all other users.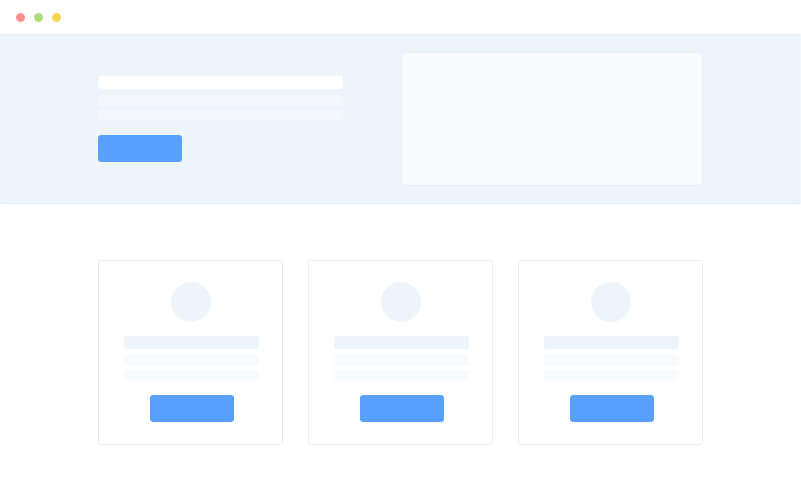 Is the Agevolando® platform really useful?
Let's summarize the advantages it offers, and let's see together the reasons why Agevolando® can represent your opportunity to finally start taking advantage of subsidized finance and get the benefits you deserve:
"Homemade" approach
You have to manually search for available calls published every day on many different sites: website of your region, website of the chamber of commerce to which you belong, European Union calls, Official Gazette
You arrive late
You operate on a weekly / monthly basis (with a very high risk that when you find an opportunity the funds are already exhausted)
Waste of time
Whenever you spot a call, you need to read long and complex descriptive texts to understand if you are eligible to participate
Manual searches
If it appears that you are eligible, you must manually retrieve all the documentation relating to the announcement and the attachments / appendices / articles
Amateur
You can try to participate in the opportunity with the "do it yourself", but without a method that gives you concrete chances of success
Risk of rejection
If everything goes smoothly, you win the tender. If even one of the required "technical quibbles" doesn't work, you lose your money and days of work
Infallible
Once the initial profiling questionnaire has been completed, our system automatically finds contributions and benefits that your company can access
Timely
Work on a daily basis: you are among the very first to discover the opportunities and the chances of winning the tender increase exponentially
Automatic
If the system notifies you of a call, 7 times out of 10 you are eligible: Don't waste time reading the requirements pages just to understand if you can access
Instant
Instantly access all the information documentation relating to the call
Tricks of the trade
Thanks to our manual (included in the subscription) you will know which details to pay attention to so as not to risk a bureaucratic detail making you lose your money. In our experience, about 70% of the files that are lost are due to these "smudges" that all entrepreneurs ignore.
Possibility of advice
If you want, we can do it for you and, as a subscriber, you get the service at an exclusive price.
6 reasons to secure your Agevolando® license NOW:
1 full year of membership costs you like 3 dinners in a low-cost restaurant.
On the other hand, it allows you to receive x / 20/50 thousand of € in contributions for you and your company.
You will be among the first to know about all the opportunities.
This exponentially increases your chances of winning the most funds
It is a tried and tested system that we have been using effectively for years and now we are also making it available to the public, confident that "unity is strength".
Don't you trust? Watch the video testimonials
Your business becomes competitive at no cost (with state money).
Access funds and concessions that your competitors ignore, or that they will discover when the funds have already run out.
If you need help participating in a call, we'll take care of it.
As an Agevolando® member you will have all the additional advice from our team at a heavily discounted price.
​
You earn more and also free up working hours for your collaborators.
They will be able to concentrate on more important tasks than scrolling through the call list for hours like the phone book.
If you think about it ...
If you think about it, in any company, no matter how small, € 297 is "burned" within a few hours from when you cross the threshold of the office between fixed costs and waste of various kinds.
On the other hand, this same amount, after you have invested it in Agevolando®, will give you 1 full year of concrete opportunities to receive several thousand euros in contributions from local, regional and national authorities.
The space to receive sums, even important ones, is more than you think and you will realize it firsthand as soon as you open the platform panel.
Not bad, right?
In fact, this price will not last long and will increase as new services are added.
For those who join today, the figure will remain frozen FOR LIFE.
And to protect you from any risk, we also give you a full refund guarantee if in the first 90 days of registration you do not receive reports for at least € 250.00 of opportunities including concessions, calls and non-repayable contributions to which the your company!
Will I have to change something in the management of my company to implement Agevolando®?
Absolutely not. There is no need to change anything with respect to your current accounting management, whatever it is.
The platform is specifically designed to be a tool at your service (and your staff) and exponentially simplify your work.
You can use it and take advantage of it 100%:
WITHOUT changing tax form (it does not matter whether you are a sole proprietorship, Snc, Srl or Spa)
WITHOUT changing the accounting posting method
WITHOUT changing accountant and keeping all your current consultants
finally THERE IS NO need to replace or install any software because you access Agevolando® through the internet connection, from any PC or mobile phone just like you are doing now. If you are viewing this page, you can also use the Agevolando® platform without any problems.
You will probably pay for it in the first week already
Thanks to Bonus # 2 (which you will discover below). Due to the hours / work required for the disbursement of this bonus, our consultants can only guarantee it for the first users of the platform.
Hundreds of calls are waiting for you
The database already contains hundreds of calls at the Italian, regional and local level. It is also updated almost daily with new opportunities in all sectors and for companies of all sizes (around 2,000 new calls every year).
If you want to get closer to this world, you can finally do it in the best way
Any initiative, if approached in an amateur way, will probably lead to poor results and the loss of precious opportunities.
Agevolando®, on the other hand, has become the perfect partner for those who want to take advantage of subsidized finance not as an "improvised" but with a professional tool that puts you in the best conditions to successfully execute practices and requests for contributions.
Take advantage of an unrepeatable price
The platform, despite being very mature and the most complete on the Italian scene, is in the launch phase during which it is much more important for us to receive feedback from users than to maximize profits. The price at which it is proposed is half compared to the real value at which it will be sold once the project is "mature", and we only need to cover the promotion costs by sharing future growth with our users, in the face of an unrepeatable cost and an almost total guarantee.
BONUSES included in the purchase
For the same reason, together with access to the platform, we have also decided to give you 3 powerful tools that will help you find the best opportunities and exponentially increase the success rate of your practices.
The total value of these products, to which you will have free access, is over € 500.00 + VAT and you can find them listed at the bottom of the page.
How much does it cost you NOT TO OWN Agevolando®?
Trivial but very important: Thousands of euros in lost tenders
Either because maybe you are ignoring the multitude of opportunities that would be yours, or because you are approaching subsidized finance without the right tools and you have not won some tenders.
If you buy Agevolando® today you will have included in the price the manual (normally on sale at € 47.00 + VAT) containing all the necessary tips to be ready and prepared to take the opportunity as soon as there is a tender you want to win. By doing everything independently, there is a risk that you will miss some simple but fundamental precautions which, on the other hand, can make the difference.
Furthermore, by purchasing the pre-analysis of your business framework, you will immediately discover if and which costs (which you have already incurred) are immediately eligible to receive contributions and reimbursements. Only this analysis has a higher value than the cost of the platform.
Hours of work you could easily avoid
With the Agevolando® platform, you will no longer have to go looking for opportunities, but you will be automatically notified of the release of a tender for which your company meets the requirements; in addition to this, you will immediately have all documentation related to it available. We did it on purpose so you can find work you've already done and save you tens of hours searching government websites.
After the launch phase, Agevolando® will cost much more than today
Since we are refining some features of the platform, in this launch phase you can purchase the subscription for less than a third of the cost it will have in a few months. Even if now you don't have the time and resources to dedicate to subsidized finance, it is always cheaper to buy it today at € 297 and start using it in a few months, compared to buying it for € 499 + VAT in a few months.
In our database we do not register calls for tenders addressed to public institutions and bodies.
The notices that we report concern subsidized finance opportunities (subsidies to companies) and NOT public notices regarding tenders or expressions of interest for public supplies.
Gambling, tobacco / hemp industry, adult material and neco K
If your company operates in one of these sectors, you are probably already aware that it is almost always excluded from most grants, you may be more likely to access other measures such as tax credits, contribution reliefs and others. general benefits.
The opportunities that we report are aimed at the Italian territory. Even if in future plans there is the idea of ​​introducing databases of other European countries, at the moment we are providing reports relating only to the Italian territory.
For those who expect money to arrive without doing anything
Unfortunately, or fortunately for some, preparing a facilitated finance practice requires from a few hours of work (in the case of local calls) to a few days / week, in the case of particularly complex projects of national / European calls and of considerable amount. Agevolando® will carry out the initial and tedious / burdensome part of searching and selecting opportunities, but the last step for the goal will be up to you or your trusted consultant.
For those who do not support any type of expense or investment
The purpose of subsidized finance is to support businesses with a view to improving the Italian business fabric or the territory in which they operate, but the main purpose is certainly not to enrich entrepreneurs in order to keep wealth for themselves.
This means that there are many tenders to finance companies that support investments ( the same ones listed at the top of the page), but the advantage that can be gained will always be proportionate to the amount of such investments. To give an explicit example, we can say that if you are a VAT number that does not incur expenses and your turnover coincides with the profit (or almost), probably (with rare exceptions) you will not be able to obtain concrete amounts from this channel.
BONUSES included in the purchase
BONUS N.1 (value € 47 + VAT)
OPERATIVE MANUAL
In digital format
A manual written directly by the experts of the R -impresa team who for almost 10 years have been preparing, every day, access procedures to non-repayable grants, calls for tenders and various types of concessions.
You will learn which are the details (which everyone ignores) but which are ESSENTIAL to successfully draft your subsidized finance practices and which make the difference between losing a call for a technicality or seeing you receive a transfer of a few thousand euros.
​
BONUS N.2 (value € 111 + VAT)
PRE-ANALYSIS OF YOUR CASE
to find calls you can access today and 30 minutes of
PRIVATE CONSULTING
for only 39 euros instead of 150 € + VAT
The first customers are always the most pampered.
For this reason, after subscribing to Agevolando®, you will be able to purchase the complete and detailed analysis of the current situation of your company carried out by an R-company subsidized finance expert, at the exclusive price of just € 39 + VAT instead of € 150.00 + VAT.
Through this analysis you will be able to find out which expenses and investments, which you have already incurred, can receive contributions retroactively.
In this 1to1 consultation, which will be held online, a consultant will be at your complete disposal for 30 minutes: you can ask him all the questions you want and he will help you fill in the profiling questionnaire perfectly.
Thanks to our analysis you will be able to obtain concessions and grants even before starting to use the Agevolando® platform, what more could you ask for?
BONUS N.3 (value € 490 + VAT)
WEBINAR REGISTRATIONS
"Whatever it takes"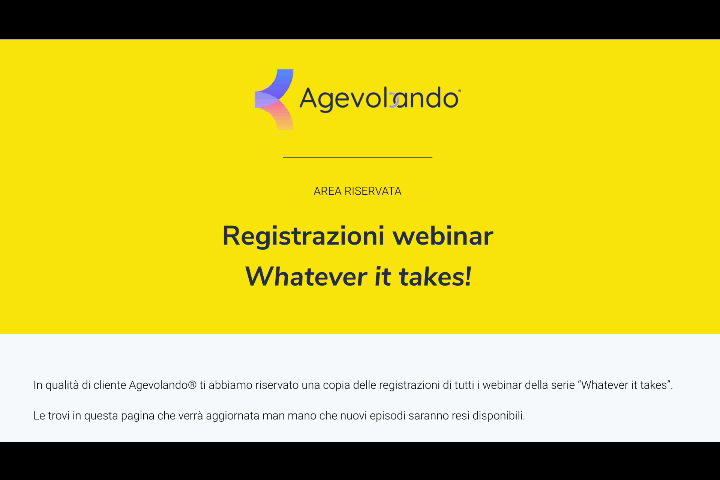 The members of the Agevolando® platform have access to all the recordings of the past and future "Whatever it takes" webinars, held in person by the R-Impresa team.
Over 15 hours of video in which we talk about facilitated finance from all perspectives with a simple and practical cut, applicable to the everyday life of those who do business in Italy in 2021.
6 episodes already loaded and many others already scheduled, here is a preview:
Facilitated finance at the time of the lockdown
Non-repayable grants and tax credit
Decree relaunch and opportunities 2020-2021
Create winning teams, Start-Ups, incentives and cowdfunding
European calls to finance projects with high added value
Roadshow region by region: 7 episodes
See for yourself how easy and convenient it is to always be updated on the calls and contributions available for your company: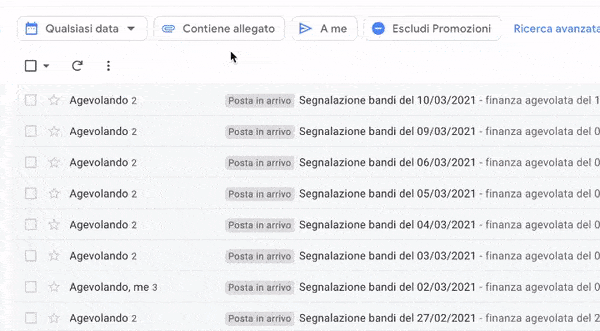 Or…
Search and filter hundreds of opportunities to your liking in just a few clicks!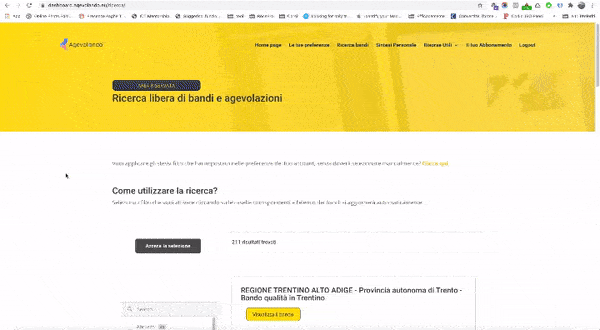 FULL WARRANTY
We are so confident about the vastness of the opportunities available and the effectiveness of our platform, that we have come up with a guarantee capable of protecting you from any fear of making a wrong purchase or waste of time:
If you do not receive at least 1 report within the first 3 months, for at least € 250 of obtainable contributions, we will refund your subscription in full.
You don't risk anything:
Step 1: Buy now and get 12 months of opportunity reports
Step 2: If you receive reports of at least € 250 of potential contributions in the first 3 months, the cost of the platform can easily pay for itself 10, 100 or even thousands of times (it is not uncommon for our customers to receive contributions even for 30, 50 or € 100k)
Step 3: If in the first 90 days you do not receive at least 1 valid and accessible opportunity or you only receive reports whose potential value does not exceed € 250, just send us the refund request and, after verifying the existence of these conditions we will send you the full cost of the subscription immediately.
At this point you may be wondering if it is really worth securing a license at a hyper-affordable price right away or waiting …
We also hate fake promotions, and in fact the price of Agevolando® is really increasing as the days go by.
Here is the evolution of the price of Agevolando® over time:
Finished on
13 August 2020
Finished on
October 3, 2020
Finished on
March 19, 2021
Cost hypothesis
at the end of development
We do not know how long it will remain so cheap as the factors that influence the cost of the license are many and not all depend directly on us.
Buying now, however, even if you are not sure you will be able to make the most of it immediately for any reason, it is certainly much cheaper than postponing the decision and risking to pay double in a few weeks!
You are about to access a database containing hundreds of calls. Only some data are missing …

85%

85%
You can deactivate your subscription whenever you want: there is no notice period, and there is no need to send any PEC or registered letter.
Important:


By purchasing today, you will block the price of the next renewals at the current cost and you will receive FREE all the new features and future updates of the service. These additions are already planned and will increase the subscription price for all users who purchase in the future up to € 499.00 + VAT (but not for you, if you buy today, you will be able to enjoy the fixed price)

The questions we are asked most often:
Will I receive an invoice? Is the cost deductible?
Absolutely yes, this kind of expense is fully deductible!
We issue a regular electronic invoice (you will be asked for the SDI code or PEC at checkout)
Do you also provide assistance for the submission of files?
Consultancy for the presentation of subsidized finance projects is a service that is evaluated at the request of the customer but is absolutely optional (not mandatory) and is not part of the Facilitating service and is therefore EXCLUDED from the cost of the subscription.
If you are interested in this service you can request a quote tailored to your needs by  contacting us via the form on this page
Who assures me that Agevolando® will be useful to me?
You will always have our customer support available and, in the event that there are actually few opportunities for you, you can take advantage of  our full guarantee and get a full refund
Is it possible to have a telephone contact?
In this startup phase, we do not have a switchboard that is always active to respond to requests by telephone.
Send us your questions using the form on this page indicating your needs: our customer care will forward the request to colleagues in the most appropriate department to answer you directly or, if you have needs that require an in-depth interview, set up a call via videoconference or a telephone appointment.
I am a consultant / accountant, can I use it for my clients?
Absolutely yes, in this version of Agevolando® the filters are not limited to your type of company but you can search for calls and contributions freely.
We reserve the right to introduce, in the future, extended licenses at a higher price for this type of use; however, to those who subscribe in this initial phase we will leave for life the possibility of unlimited use without applying any surcharge;
How long does it take to activate my account?
A few seconds.
Immediately after the purchase you will receive a welcome e-mail with all the instructions to access the platform and a video with instructions to be able to start immediately to take advantage of Agevolando® to the fullest.
My question is not listed, what can I do?
You can write to us in chat or by email by clicking here and our staff will be happy to help you. Generally we are able to process all the questions in a few hours.
Why is Agevolando® so cheap? Is it really valid?
The price is so low for 2 reasons:
1. Being able to count on many customers, the maintenance costs of the platform are amortized very effectively, reducing the costs for the single license;
2. Over the next 12-18 months, additional services will be activated for Agevolando® users: at that moment the platform will switch to full price. If you buy now you will have access to all future platform updates WITHOUT increasing the price
I have a farm, is it good for me too?
Yes, the system also contains all the filters necessary to view only the tenders dedicated to the agricultural sector
Is there a free trial of the platform?
Many of you ask us this question. We take your requests very seriously and want to respond to you as best we can.
To answer this question we have created a dedicated page, click here:  https://www.agevolando.eu/prova/
Will the renewal cost increase next year?
If you buy today the annual price you will pay will be locked forever, the cost of your subscription will not be increased.
Can I pay by bank transfer?
With the payment by bank transfer it is possible to purchase only the single annuity (without subscription) which however does not provide all the benefits of electronic payments and involves longer activation times since the entire collection procedure must be managed manually by our operators.
If despite this you are still willing to pay by bank transfer, write to us using the form on this page to receive all the instructions.
Do you have doubts or do you need help?
We do not have a cold "customer service" but a team that works with passion and dedication to answer all your questions in a clear and exhaustive way.
We respond to more than 60% of inquiries within 1 hour.
It often happens that we answer even after hours and on weekends 🙂